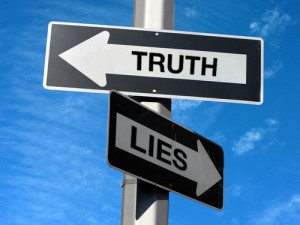 In this "post-truth" era, language lovers are called on to examine the concept of truth and of lies. Emily Dickinson's famous poem says, Tell all the truth, but tell it slant. What do you say?
Dangerously Poetic Press and the Byron Writers Festival are once again co-sponsoring a national poetry prize to be awarded at the 2017 Byron Writers Festival on Saturday, 5/8/ 2017(at an off-site venue-Lone Goat Gallery.)
Poets are invited to write up to 40 lines on the theme-
Truth and Lies
First Prize : $500, 3 day pass to the 2017 Byron Writers Festival, publication in the northerly magazine and the DPP website, and publication in Dangerously Poetic's upcoming anthology (projected launch date 5/2018), a free copy of the anthology and an opportunity to read the poem at an offsite Festival event.
Second Prize : $ 100, 1 day pass (Sunday) to 2017 Byron Writers Festival, publication in the northerly and in Dangerously Poetic's upcoming anthology (projected launch date 5/2018), a free copy of the anthology and an opportunity to read the poem at an offsite Festival event.
Download the entry form on www.dangerouslypoetic.com homepage. You can pay with paypal and enter online. Please spread the word to your poet friends.
BREAKING NEWS! Our judge will be Heather Taylor Johnson.
She is the author of four books of poetry; Meanwhile, the Oak is her latest. Heather is the editor of Shaping the Fractured Self: Poetry of Chronic Illness and Pain, was the poetry co-editor of Wet Ink Magazine for its six-year stint, and is currently the poetry editor of the academic journal Transnational Literature.
Both hope for humanity and the joy of belonging to this creative, caring North Coast community were kindled at our benefit event last Saturday.   Dangerously Poetic's Hope and Belonging, benefit for Ballina Region for Refugees on the fourth of March was an astounding success. A small army of volunteers decorated and set up St. Martin's hall, while volunteers from BR4R cooked and served dinners and desserts.  Over one hundred people attended the event and we raised a combined total of $2641 !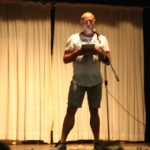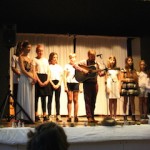 Nourished by original music, poetry and good food, this was a celebration of community cooperation and care for the welfare of the refugees.  From the children of the Byron Shire Youth Choir, to talented musicians, Chris Mallory and Cass Curran to the poets and actors who shared moving words, this was a beautiful co-creation. Thanks to Nathalie Verdejo for her artistic installation using her sculptures and nests loaned to us by Gay Bilson and to the committee of Dangerously Poetic that does all the work behind the scenes.
We are a lucky country. Surely, we can extend some compassion for those who are desperate for a safe home.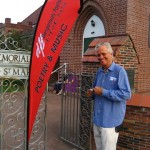 Our event at the 2016 Byron Writers Festival was well-attended despite the weather and we were treated to music by Kim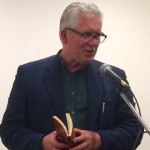 Banffy and a twenty minute reading by Anthony Lawrence, author of 16 poetry collections.  Anthony generously agreed to be the judge of the Dangerously Poetic Byron Writers Festival Poetry Prize which attracted 111 entries from every state and territory.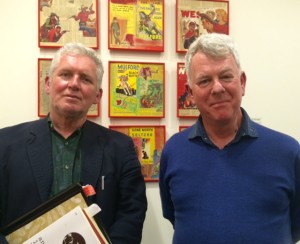 Anthony presented the second prize to Gail Willems of Perth who was unable to attend. About the poem, he said,  'Map Reading' is a curious reading of topography and emotion. A clever poem whose lines and line-breaks define its rhythm without formal punctuation, it suggests the hidden spaces and places in our lives where imagination is the only true compass.
photos of Anthony Lawrence and Mark Roberts by Vivien Royston
The first prize of $500 and a 3 day pass to the festival went to Mark Roberts of Sydney.
Anthony's comments were as follows: 'Perfume' moves like frames in a sepia-tone, grainy film. Its story suggests intrigue, death, rural myth or local history, in a time of war.
First and third person points of view combine in clipped, lyrical stanzas to create a miniature novel in which mystery and allusiveness are palpable.
Read these poems here!
First Prize- Mark Roberts
perfume
                                                she heard him
                                                an instant before
                                               the scarf pulled tight
                                                against her throat
the train to lithgow
settles into a metal song
reassurance of steel on steel
                                                her arm  swung around smashing
                                                the perfume bottle to the floor
last night I smelt a ghost
sweet & alluring
flowers, orange
a suggestion of earthiness
    wartime
                                                he will be shipped out
                                                before
                                               they find the body
a ripple of iciness
flowing up the bed
my eyes closed
but awake
colder now
than a bathurst winter
left behind in the pub
next to the station
waiting
2nd  Prize  in Byron Bay Writers Festival- Gail Willems
MAP READING
he tore up the map
I watched it slide behind lost eyes
full stopping roads in his head
he hums in my hands
defies all of my abilities to orchestrate a wholeness
we sit in a dead end
the edges of names wait for him to navigate his own map
take us home
Someone's going to look    see the crawling space
bleeding at the edges of memory
x-ray spaces where we can erect a picture board
a bulletin board    I'll post faces and places
where you wandered off the track
directions    signposted at the edges
crawl closer create a nothing
expand  exponentially
look for the hum in the spaces    it will be me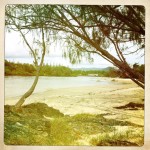 Despite these rapidly changing times, Dangerously Poetic is continuing its long-held mission to publish and promote local poetry and raise poetry consciousness in our community in 2016.  Editors, Laura and Bev are busy putting the final touches on our latest anthology, Always the River, poetry about change from Byron Bay and beyond which features the work of 19 poets. Click here for details about a May 13 th launch.
We are also excited to announce the 2016 Dangerously Poetic Byron Bay Writers Festival Poetry Prize ! This national poetry prize will be awarded at the Byron Bay Writers Festival on Saturday, 6 August at an off-site venue, The Lone Goat Gallery, Byron Bay.
Poets are invited to write up to 40 lines on the theme- Connections.
Judge: Anthony Lawrence
First Prize : $500, a 3 day pass to the Byron Bay Writers Festival 2016, publication in northerly, free collection of 5 Dangerously Poetic publications and an opportunity to read the poem at an offsite Festival event.
Second Prize : $100, 1 day pass (Sunday) to Byron Bay Writers Festival 2015, collection of 5 DP books and an opportunity to read poem at an offsite Festival event.     Deadline for entries- 10th of May.
Down load the entry form here.
On Saturday, 8th of August, the Dangerously Poetic Byron Bay Writers Festival Poetry prize was awarded.  One hundred and seventy eight poems were submitted on the theme of Change by one hundred and eleven poets from every state in Australia. A warm crowd enjoyed the opening didgeridoo performance by Julius Bertock. The judge of our competition, Krissy Kneen read from her new collection, Eating My Grandmother, a grief cycle published by QUP, a Thomas Shapcott award winner.

Below is Krissy Kneen's Judge's Report which includes the winners:
I was bookselling at Mary Ryan's in Brisbane 20 years ago when poetry dropped off the lists of most of the major publishing houses. The bookshop no longer ordered collections of poetry and we replaced the poetry section with gift books, puzzles and soduku. I remember feeling sad and uneasy about this.  I didn't read a lot of poetry at the time. I was a fan of Adrienne Rich, Sylvia Plath and Michael Ondaatje's poetry but I didn't regularly buy collections of poems. Still I felt an overwhelming sadness clearing the poetry off the shelves to return to the publishers. I felt the necessity of poetry even though I was guilty of not supporting the form and putting my money where my mouth was.

I was hoping to become a novelist and when people commented that my prose was very poetic it was often said as if it was something I must overcome. My work was too poetic. It made a reader work too hard. But having to work hard is exactly what makes the reading of poetry so wonderful.

I have only very recently made that mental shift to thinking of myself as a poet. I became a poet accidentally, falling into poetry by circumstance rather than by design. The form of poetry chose me when I wrote my collection, Eating my Grandmother and since writing it I have begun to read poetry voraciously. I realise now that equating poetry with hard work was right and true. Poetry does make a reader work harder than so many other forms of writing. It is impossible to be a passive reader of poetry. Reading poetry is a conversation between the writer and the reader. You are an active participant on both sides of the poetic fence. And that is a very good thing.

When I was asked to judge this poetry competition I actively engaged with each of the 100 poems that were longlisted from the even larger pool of submissions. It was a very physical engagement. Every spare centimetre of my floor spoke poetry back to me. I conversed with those 100 poems and about thirty of them demanded a much longer conversation.

It was very difficult to choose the final winners. Ultimately I had to listen to my heart. The judging was blind. I could not be swayed by the reputation of the poets themselves. The conversation was between me as a reader and the poem on the page. Reading back over the winning poems again today, they still touch me at an emotional level and engage my mind in a conversation that has not ended. That is the wonderful thing about good poetry. You can read the same poems again and again at various times in your life and you will still have so much to say to each other.

This is why it is so tragic that most of the major publishers cut their poetry lists so many years ago, and this is why it is so important that organisations like  Dangerously Poetic Press still provide a forum for readers and poets to meet and chat for the length of a poem.

Congratulations to the winner of the first prize, Gill Goater, for her poem "Gifts from my Father".

Congratulations also to Francis Olive who won second prize for "The Change" and who was also highly commended for "The Butterfly".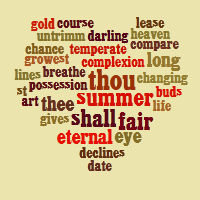 Advertisers exhort us to change our lives while the speed of technological, even political change is breathtaking. I used to ruminate about my grandparents lives, thinking that never before in history had people experienced so much change in one lifetime. Born in the 1890's, they witnessed the first automobiles, electricity, radio, film, TV, telephones, not to mention two world wars. But now I  look at my grandson, born in the 1990's who watched the internet grow, Google and all the attendant changes in his brief lifetime.
There are personal changes, global changes and of course, climate change. For me, 2015 has been a year of deliberate change. When in doubt about doing something, I am choosing the opposite of what I usually do.
Change is the broad topic we chose for the Dangerously Poetic Byron Bay Writers festival poetry prize.  We invite poets to refresh our imagery, ideas and language in response to it. The deadline is coming soon. 15th May.
Looking forward to hearing the winning poems.
Good Luck!
Here is a poem by Bev Sweeney from her recent collection, Pirouettes & Prayer on the theme.
Mullumbimby Makeover
White stockings,
hook shots and foot faults,
she said Yes
to lawn bowls,
cups of tea,
the gardening club,
an exercise class.
We couldn't believe it
when Mum said Yes
to the big shift.
They're different in the country
she said,
In the street they smile
say hello
even the young ones.
She said Yes
to her first solo trip,
a bus tour heading West,
ancient riverbeds,
sunsets flooding giant skies.
Yes to the shudder
of the catamaran
as it rode the Indian Ocean.
After her funeral
she reappears in my dreams -
pith helmet over sweaty brow
hacking through the  jungle
rugged up on Everest
binoculars in hand
at the window of a spaceship
shooting happy snaps of the stars.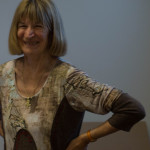 Some of us were fortunate enough to witness Bev Sweeney's stellar performance last Friday at the launch of her first poetry collection.  Many might not know that poetry began arising for Bev about 13 years ago when she was doing journaling to help herself work through repressed abuse memories.  This initiated her interest in poetry and she became a founding member of Dangerously Poetic Press.  It took all those years to learn to craft these journal pieces into public poetry but the whole process has given her the confidence and skill to write and perform her work in the community.
         Of this odyssey, Bev says, "It's time for the shame that accompanies so many people in my situation to be well and truly discarded. My book does not dwell on the bad times – it is more a reflection on family, community, nature, faith and of course . . . dancing."
        Of her collection, New Brighton poet, Max Ryan writes, "There is a quiet strength in these poems, words forged in the fire of long experience."
        Bev asked me to launch the book and I was delighted.  In case you  missed it, here is my speech…
        A book launch is a kind of baptism. We're gathered here to honour this newborn, to bless it and send it forth into the world. I've been privileged to watch the evolution of these  poems and of Bev's growing assurance as a poet over these past 13 years. I've watched her commitment to her craft and willingness to bear witness, to find the most effective language to make meaning out of her lifetime of struggle and joy—which is what a poet does.
          "A whisper of silk threaded with steel," is Bev's description of a ballet dancer and it could also describe Bev.  She's courageous enough to be vulnerable on the page.  With no sentimentality, she explores family ghosts; the  WW1 soldier-grandfather and her father who spent the second WW as a plumber, her grandmother turning a blind eye to abuse, her mother holding in all the family secrets offering only "snippets".
         Bev dares to invoke memories of abuse with a deft touch that reverberates deeply but at the same time— offers hope and healing. And through out, there is the dancing. Bev was a dancer in her youth and has been a qigong teacher in the area, which is a slow deliberate dance and a kind of prayer— as these poems are a slow deliberate dance and a prayer on the page.
         Through Bev's clear eyed examination of her experiences, our own lives are more deeply informed. For when we read a poem that resonates and we hear language we might have chosen ourselves, had we but found the words, the poet is giving our lives back to us and we will never know ourselves the same way again.
        These are contemplative poems with fine attention to detail. Bev's poem My Mother's Nighties, which won the Victorian Cancer Council Arts Award, speaks of ordinary laundry but evokes her mother's nighties on the line as a metaphor for their changing relationship and her mother's impending death. She ends the poem with this stanza —
" On my line
by the warm brick wall
I peg her nighties.
Filled by spring breezes
they flap and twirl
in a floral dance
until— as the day wanes
I reach for them where they hang
flat, drained and still."
         As you can see, even the nighties are dancing!
        This book is wrapped up in the exquisite art work of Nathalie Verdejo- notice how the light dancing image fits the collection. As you're probably aware, the cover can make all the difference in marketing a book.
       Special thank you to Nathalie for letting us use her artwork as the cover.
        Bev was a founding member of Dangerously Poetic Press and has been our stalwart treasurer –of this hardworking volunteer committee, which is how we continue to have funds to publish. This is our 12th collection.
         I encourage all of you to take home your own signed copy of this newborn and to absorb the years of fine-tuning, focus and care that went into crafting these poems.
          Please join me in blessing this book and its passage into the hands of all who will be nourished by it.  Congratulations Bev!
         Books are for sale through
pay pal
on this site.
Dangerously Poetic Committee at Bev's Launch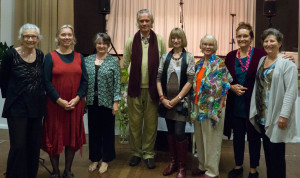 Poetry is about connecting and in this area, Dangerously Poetic Press makes it our mission to use poetry to bring people together as community. The words touch us in our tender places and remind us of our common humanity.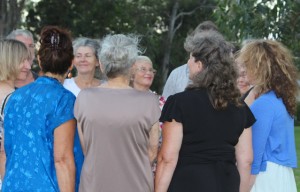 About 70 people came along last Friday to celebrate the launch of Dangerously Poetic's 11th publication, Salt Breezes, poetry from Byron Bay and beyond.  
As poet Ross Donlon says in the foreword;  "If a very simple definition of art is that it helps us to see the world a little more clearly and to experience the world with a little more profundity then here is a collection from the 18 poets that will surely add to our sense of being alive."
Held at the Brunswick Heads Primary School, the audience savored the singing of Mark Heazlett on guitar  and Belinda McKenzie on fiddle. Music creates the atmosphere of deep listening, preparing the audience for the lyrical language to come.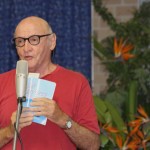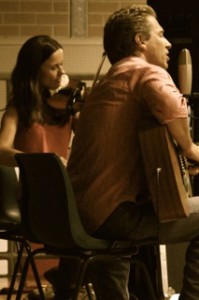 Award- winning  historian and author, John Bailey praised the collection in his launch speech. He found the poetry "moving and accessible" and especially enjoyed the descriptions of familiar local landscapes.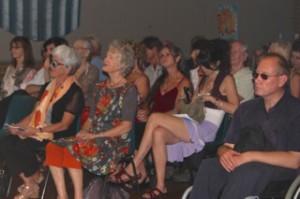 Sixteen of the eighteen local poets featured in the anthology attended the launch. Fourteen of these read in a tightly orchestrated performance, each poem thematically connecting to the next.  To enhance our skills at performing our poems, we did warm ups with Kathryn Riding, a talented voice teacher from Brunswick Heads.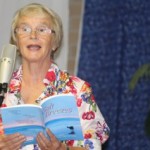 There was laughter and tears as the readings progressed with a great clamor to purchase copies of the book at the end.
With toasts, and fine food provided by Liz Jackson of Celebrations Catering, there was a warm appreciation of the many talents shared in the Northern Rivers community.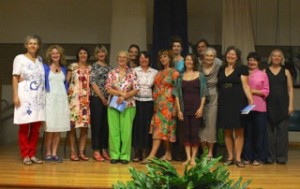 Salt Breezes is available for sale at the Mullumbimby Bookshop and through paypal on this website.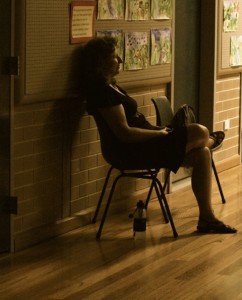 Have you ever been snorkling when a school of silver fish flickers by in formation and without a choreographer, arcs as one and flows in the same synchronized pattern in the opposite direction?  The process is a verb, they are "schooling" and that is similar to what happens when an audience is entranced by a performance, so that their breath and even heart beats entrain.  The silence and depth of listening is  palpable. This shared attunement connects a community of listeners and uplifts them.
A kind of ordinary miracle in fact…
This is what I experienced as the poetry lovers and poets joined together on Saturday afternoon at the Byron Bay Writers Festival for the celebration of the winners of the 2013 Dangerously Poetic Byron Bay Writers Festival Poetry Prize on the theme, Ordinary Miracles.
We settled in to listen first, to the melodious songs of Mel Dobra and guitarist, Joshua Arent.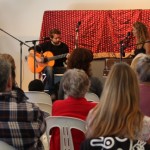 The music helped the audience drop into themselves. We opened our ears to the kind of deep listening required for music and poetry.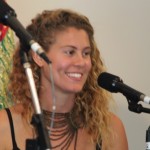 "Would you stand here as I do, Sylvia, dizzy with metaphor/watching the bees swooping on the breeze…"
                                                                   —from Requeening, Cate Kennedy.
Cate Kennedy spoke of the power of metaphor to touch our intuitive brain, how metaphors are etched like pictures in our memories. These were evoked as she read poems from her latest collection,
The Taste of River Water
, which won the Victorian Premiers Literary Award. Outbursts of applause and sighs of satisfaction were heard as each poem skilfully eased to a final heart-stopping line.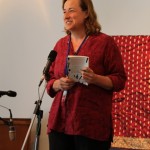 She pointed out the metaphors that touched her in a collage from poems she loved as the Judge of the poetry prize and spoke of the near impossible task of choosing only 2 winners from 251 entries.  Her judge's report will be posted in its entirety on this website shortly.
Then came the announcement and handing over of prizes.  First prize for Owen McGoldrick from Pottsville for his poem, Little Boy Muse, and second for Lisa Brockwell from the Pocket for Thirsty.
 These were beautifully read to great appreciation from the audience.  We wound up the afternoon toasting our winning poets with champagne.
 A lovely event but more than that, it fulfilled our ongoing mission of community building through poetry.
 Special thanks to
Zoe Freo
for her poetic photos. For more: check out the Dangerously Poetic facebook page.
Why confine ourselves to the marching feet of iambic pentameter? Or dare the audacity of rhyme?
I often take poems that aren't working in free verse and recast them in form, to shake loose
new possibilities. With a syllabic count, I must carefully choose words that fit. In iambic,
I must be sure the beat is on the right syllable.
I am forced in a sonnet or "little song" to reduce the size of my canvas, to hone in on the essence
of what I'm trying to say.  Often my premise is turned around by the Volta and I see it in fresh ways.
This happened with a poem I wrote in several different ways about listening, but never really got it off the ground. I tried a sonnet as a way to clean my palate as it were from the other versions and to take stock, but it was in  this form that it was published as Poem of the Week on the
Australian Poetry
Website.
Unlike the hawk, she pounces through the phone. 
No, Not an option. No, it can't be done. 
Though doubts like squirrels over branches, run,  
my roots spread deep, unshaken by her tone. 
How could you? and Why did you never say? 
She swoops, her voice, a crow scaring the wrens.
I'm fine, I think, I needn't make amends. 
Her cry conveys a warble of dismay. 
Don't you realize how busy I have been? 
I fossick for the words that could work magic. 
Of course, I coo, settling in to listen.
A witness to her grief calms her panic. 
Maybe, we could find a way, she softens. 
What shifted? My open ears, not logic.
Sometimes I unpack the sonnet and rewrite it as free verse again after twisting and sculpting to unearth fresh vocabulary and a deeper sense of line.
It feels like an ancient craft that takes time and care, so rare in our instant add water and stir society.
Here is what the superb form poet, Annie Finch has to say about it….
"This is what I consider "the Craft," to use an ancient term for an embodied devotion so passionate it attains the stature of religion in the service of the Goddess. When I invent a stanza, match a rhyme, ease a meter through, I feel spiritually connected to timeless traditions of crafts worldwide such as embroidery, weaving and pottery; I feel connected not only with pre-Raphaelite artisans or medieval scribes but with the makers of a Turkish carpet or Celtic brooch, expressing the central joy of worship by crafting a worthy object… As I will define it, "goddess poetics" celebrate and are made of the playful and physical; I am led to linger in rhyme and repetition, to glory in the surprising artifices of poetry's body. These artifices of form provide a source of spiritual power in and of themselves. This spiritual imperative of the intrinsic pleasure of form, as I have understood it, has long drawn me to an oppositional poetics that grounds itself in the immanent particularities of poetic structure: pattern, repetition, spell, charm, incantation."
Sonnets are puzzles that engage my mind.  It's a pattern that can ultimately be scrapped, but there's pleasure in following the form. And there's magic in it.
Surely, this exercise will stave off dementia if nothing else!
                                          But be warned, it can become obsessive.
Join us for the
Sonnet-fest
- two Friday mornings to focus on the craft of Sonnet.  A new workshop…