Upcoming Readings
Ordinary Miracles
All are welcome to a FREE evening of Poetry and Music at the Mullumbimby Library, Thursday, 23rd of May from 5:30 pm- 7 pm.
Enjoy poems of miracles and wonder read by Dangerously Poetic members to inspire you to write on the theme for the upcoming Dangerously Poetic Byron Bay Writer's Festival POETRY Competition. We will have entry forms available on the night. Original songs by talented young musicians Jo Loewenthal from the band Alice Blu, with Jai Piccone, and Toby Tunis.
June Reading- A Touch of Madness
Join Dangerously Poetic Press for a Madhatter's Poetry and Music Tea Party on Sunday, 23rd of June from 3-5 pm at the Bangalow Heritage House in Bangalow.  Two distinguished visiting poets will be featured, scintillating harmonies from our singers and local poets are invited to an open reading competition, our Poetry Lamb.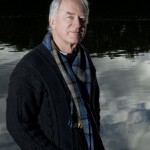 All the way from Melbourne, Ross Donlon, is a widely published poet and a winner of international poetry competitions. He has read at festivals in Australia, the Wenlock Poetry Festival in England and in Ireland. He was awarded the Dorothy Hewett Flagship Fellowship by Varuna Writers Centre in 2009 and will be poet in residence at the Castlemaine Art Gallery for the centenary in 2013. Extracts from his latest book, The Blue Dressing Gown, will be broadcast on RN's Poetica in late June this year.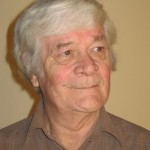 John Carey, from Sydney, is an ex-teacher of French and Latin and a former actor. He has been widely published in magazines and journals, in The Best Australian Poetry 2009 and Best Australian Poems 2011. He has recently read from his latest book, One Lip Smacking in Castlemaine, Melbourne and Newcastle and will be reading as part of the group "Harbour City Poets" at the 2013 Sydney Writers Festival.
The talented Brandolini family will delight us with their harmonies and original lyrics. The Three Little Sisters have recently wowed the audiences at both the Mullum and the New Brighton Markets with older brother, Gabriel and sister, Cecilia in a Brother- Sister duet. Gabriel and Cecilia, as one of the joint winners in the Tweed Battle of the Bands 2012 received overwhelming accolades of praise, with all judges unanimously describing this Brother- Sister act as absolutely beautiful and entertaining.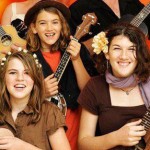 The open reading theme is a touch of madness and local poets are invited to bring 3 printed copies of a poem of 40 lines or less for a Poetry Lamb. This is our version of a softer, gentler slam. The visiting poets have agreed to be the judges. Win $50 for the poem on the theme that works best both on the page and in performance.
Sweet and savoury treats will be served by the Bangalow Heritage House along with a variety of teas. All are welcome to join in the fun for $15/12 for DP members. This includes refreshments!
    NEW  Upcoming Workshops

   
The aim of life is to live, and to live means to be aware joyously, drunkenly, serenely, divinely aware. In this state of god-like awareness one sings; in this realm the world exists as poem.   Henry Miller  
Poetry as a Portal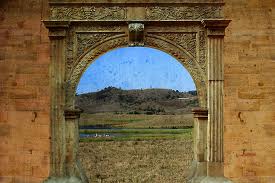 Why do some poems flood our bodies with warmth, quicken our pulse and shake us to our core?  Words cast a spell…
Be transported by the potent medicine of poetry as it nurtures the intuitive, creative side of the brain. Join me in Poetic Dreamtime. Using rhythm, repetition, and incantation, we'll explore poetry as a portal into the metaphysical. In response, we'll do free Rites, a form of journaling, listening to the wisdom of our souls. We'll craft these into our own poems. Both new and seasoned writers are welcome.
When: 4 Fridays- 3— 24th May  9:30am-12:30 pm
Where: New Brighton.
Tuition:  $120/ $110 DP members
To enrol: contact Laura on 0438872610
Facilitated by Laura Jan Shore-
Author of the YA novel, The Sacred Moon Tree, her poetry has appeared in literary magazines in the US, Italy, New Zealand and Au. Breathworks was launched at the 2002 Byron Writers Festival. Her latest book, Water over Stone, Interactive Press won IP Picks Best Poetry 2011. She has won the 2009 FAW John Shaw Nielson Award, 2006 CJ Dennis Open Poetry Literary Award and 2012 Martha Richardson Poetry Prize. President of Dangerously Poetic Press, she has co-edited 10 books and taught creative writing for over 30 years.
____________________________________
Have you treated yourself to Day Spa for the Soul yet?  If you have, we discount your return visit. If not, what are you waiting for?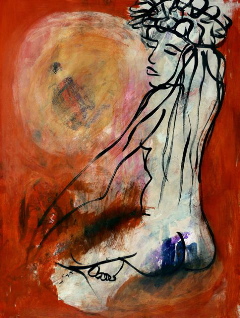 Day Spa for the Soul
How do we nourish the soul?
Welcome the spontaneous!
In a circle of sisters, enjoy a day of deep relaxation which allows
the creative to bloom.  Gentle movement, massage and meditation inspires
you to paint and write, falling in love with your own marks and poetry.
Your soul wisdom will surface to enchant you. Discover wabi-sabi—pleasure in the imperfections. Explore co-creation
with the support of other women, mirroring your special beauty.
Go home inspired, refreshed and glowing with enthusiasm with at least 3 free "Rites" to evolve into poetry or prose. Learn Nathalie's unique
process of ju-ju making with plaster tiles and ink and bring home your own wall hangings.
                   When: Monday, 27th of May from 9:30-4 pm
                           Where:  New Brighton
Tuition:  $65/60 (members DP) plus $20 materials
                           Facilitated by:  Laura Jan Shore and Nathalie Verdejo
  To enrol or for more details: call Laura on 0438872610 or Nathalie 0411639450
Early bird special- pay in full by 16th of May and save $10.
Laura Jan Shore, author of historical novel,  The Sacred Moon Tree, and two poetry collections, Breathworks and Water over Stone, is President of Dangerously Poetic Press. Co- editor of 9 poetry books, she  has taught poetry and creative writing for 30 years both on the North Coast and in the  U.S. www.dangerouslypoetic.com
Nathalie Verdejo is an artist of the Heart. For her, art is meeting her bliss. Her pictures are filled with symbolic language and lyrical childlike joy. A holistic counselor & massage therapist, Nathalie holds creative circles that include dance, art and massage called ReCreation. www.nathalieverdejo.com.au