Both hope for humanity and the joy of belonging to this creative, caring North Coast community were kindled at our benefit event last Saturday.   Dangerously Poetic's Hope and Belonging, benefit for Ballina Region for Refugees on the fourth of March was an astounding success. A small army of volunteers decorated and set up St. Martin's hall, while volunteers from BR4R cooked and served dinners and desserts.  Over one hundred people attended the event and we raised a combined total of $2641 !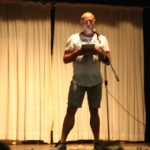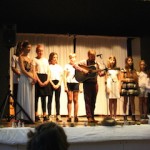 Nourished by original music, poetry and good food, this was a celebration of community cooperation and care for the welfare of the refugees.  From the children of the Byron Shire Youth Choir, to talented musicians, Chris Mallory and Cass Curran to the poets and actors who shared moving words, this was a beautiful co-creation. Thanks to Nathalie Verdejo for her artistic installation using her sculptures and nests loaned to us by Gay Bilson and to the committee of Dangerously Poetic that does all the work behind the scenes.
We are a lucky country. Surely, we can extend some compassion for those who are desperate for a safe home.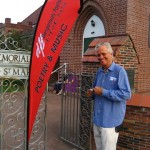 ---
Comments are closed.