April 25, 2019 |
Uncategorized
|
Comments Off

on What is a political poem?
In today's fraught political atmosphere world wide, everything is political!
My passion for wildlife and trees is political. Love of humanity? Political!
How to write a political poem that's more than just a rant? The object of poetry is to speak the truth and to touch hearts and move people.
One of my favourite political poems was written by a young woman just before the Russian revolution.
"I know the truth – give up all other truths!"   by Marina Tsvetayeva
I know the truth – give up all other truths!
No need for people anywhere on earth to struggle.  

Look – it is evening, look, it is nearly night:
what do you speak of, poets, lovers, generals?  

The wind is level now, the earth is wet with dew                                
the storm of stars in the sky will turn to quiet.

And soon all of us will sleep under the earth                                         
we, who never let each other sleep above it.
September 17, 2017 |
Uncategorized
|
Comments Off

on Spirit of the Land
We had a mutually beneficial marriage of poetry and art at the Ocean Shores Expo at the end of August. Many attended our reading and enjoyed the poetry and hula dancing by Mana Aloha Hula Troupe led by Lilith Rochas.  Adam Rankin opened the show with didge and other  instruments as part of his Sound Journeys.  We featured poets Lisa Brockwell, Kathryn Riding and Laura Jan Shore.  The open reading was spirited and full of rich surprises.  Here are some photos of the event, thanks to Ri Fraser.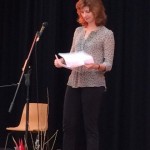 September 5, 2017 |
Uncategorized
|
Comments Off

on Call for Poetry – 7th Anthology Truth and Lies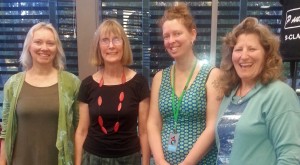 Heather Taylor Johnson, centre, judge of our 2017 poetry prize and beside her Nola Firth, first prize winner from Murwillumbah.  Laura Jan Shore, far right, and Grace McKenna on the left.
We've had our competition and now we open the call for poems on the theme of truth and lies for all paid up members of Dangerously Poetic.  Please download the entry form below.  This time we do want your name on your poem!  Also, poems can be previously published elsewhere. DEADLINE EXTENDED TO 15 JANUARY!
August 10, 2017 |
Uncategorized
|
Comments Off

on Winners of the 2017 DP/ BB Writers Festival Poetry Prize
On Saturday, we celebrated the winners of the poetry prize with music by the quintet, Eclecticus and a rousing reading by Heather Taylor Johnson, the judge of the competition. Our first prize went to Nola Firth of Murwillumbah.  Second prize was Jacqueline Trott from Mudgee.
The winning poems can be read here along with the Judge's Report.  We  begin with a few words from Heather Taylor Johnson, the judge of this competition:
Poetry makes sense of the world we live in: the tangible, edible, combustible world of 7 ½ billion people and many more animals, and also the inner world of our quiet, sometimes raging selves. Consider the times; consider our leaders. These are distrustful days. We're faced with a new accusation of 'fake news' so often that it's become an everyday punch line, the conundrum of it never getting old. We need poetry to better understand truth, so that we can separate it from the lies.
The poems submitted to this year's Dangerously Poetic- Byron Writers Festival Poetry Prize aim to do just that. I found the more successful poems didn't directly mention the words 'truth' or 'lie' and try to find a definition for them, but rather presented a snapshot of the places where the world around us and the world within us come together and let this year's theme of 'truth and lies' trickle down through the reading.
I want to commend Jacqueline Trott for her poem 'One Hundred Eyes'. So much depends on rain, and through a series of rhyming quatrains, the rain's fickleness is noted.
The winning poem is thematically aggressive, though stylistically it's playful. It tackles war, religion, social injustice and the environment by showing us a typical neighbourhood. The poet notes the numbers of op-shops and the number of currawongs calling 'from red seeded chandeliers' and questions her place within the neighbourhood and thus, within the world. 'Questioning' is often positioning things side by side and separating personal truths from lies, so it's a clever take on the theme and there are some ripper lines in it. But most importantly, upon reading it, I, too, questioned my place within the neighbourhood, and within my own neighbourhood, and, thus, within our world. I'm happy to award 'Counting on Murwillumbah'  by Nola Firth first place in the Dangerously Poetic- Byron Writers Festival Poetry Prize. 
ONE HUNDRED EYES   by Jacqueline Trott   2nd Prize
One hundred eyes track skies waiting for her
Aching under a sadistic sun
Followed by night with dusty shrouds
Of stars pitiless in shining hum
The earth here rusts in thick scabby folds
Where burrowing ants suck and drain
Swarms of soldiers in a tiny war
Parasites lust-drunk on bloodstain
The land sits in silent apocalypse
The lambs have all stopped bleating
The children have gone who played here once
In rubbles of broken fence line and tin sheeting
Amongst the twiggy, spartan leaves
Birds perch, wide-eyed, open-mouth
In the anorexic shade of the bony trees
Songs stolen from beaks, poached by drought
Insects thud and throb in beat
Cranked on a tuneless gramophone
Their tone-deaf circus warped in heat
The mad soundtrack of a lunatic drone
Weeping willows kneel, the wattle is mute
Exhausted hills heave and sigh
Withered hands of skeletal branches
Sway in pilgrim prayer to the sky
See the town dwellers as they sweat together
In cathedrals of eucalypt
Mumbling praise and wobbling cracked hymns
Through brows of perspiration-drip
Begging for signs, chins heaven faced
Crusting psalms in mutters and moans
The heavy air sticks their lungs to ribs
And lodges in throats dry paddock stones
She comes on the wind, weaving hair clouds
In cloudy piles of soft braids
An angel face to all those men
Who crumble an existence from the red-dirt trades
Today she totes potions, a shaman healer
For fevers and skin blister-burned
She whispers to their hacking chests
And swollen tongues choking on spittle spurned
Tonight she waits for her younglings to sleep
Balming dreams over yellow-stained sheets
She will dance her fingertips in lullaby pattern
Across rooves of corrugated iron pleats
She is the mother of blessing and curse
Her name etched in desert and snow-frost
The first peoples dance to herald her coming
The last survivors will mourn her loss.
Rain.
First Prize
Counting on Murwillumbah   by Nola Firth
With homage to Kevin Brophy's poem 'Numbering'
3 police cars chase a Holden down Main Street,
lacing our life with sirens, burning rubber and risk.
An older battle platform, a grey plank, is wedged into a dead tree trunk in the park.
Here we are to remember that pioneers with balance and crosscut saws tamed 'the big scrub'.
Cheers rang out as each straight, 2000 year old, red gold pole fell.
And fell. All gone in 30 years.
Opportunity is still sought. There are 5 opportunity shops in town and the homeless man sleeping in a red car on the reserve tells us that the snakes and spiders are out now.
Regardless, that night we eat at one of 3 Indian restaurants in the street under orange fairy lights. 3 children, laughing, push each other in a supermarket trolley past the restaurant along the nearby empty pavement.
2 streets away the Sikh temple's cupolas glow. Their school notice board says truth is self knowledge. The nearby Anglican church fete sells coconut ice in tiny, handmade paper baskets.
Blessings arrive from 2 more directions. The Hare Krishna temple, just out of town, has a golden cow guarding us all.  The Austral café also welcomes us into its pale blue 1950s booths
And 4 currawongs call from red seeded chandeliers that drip from the Bangalow palms.
The carpet snake that lives in the roof of the old Queenslander is not so blessed.
He took a kitten in his huge embrace and ate it. 'Relocation' will be his punishment.
Will he, original dweller, find his way home?
7 brush turkeys parade through my backyard, seemingly unsurprised by life and the big black vertical tail that follows their every step.
They live on the hill under the camphor laurels, the weed trees, non-natives, new residents, like me.
March 31, 2017 |
Uncategorized
|
Comments Off

on Win $500 and a 3 day pass to the Byron Writers Festival!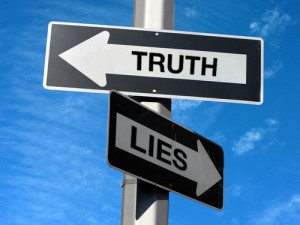 In this "post-truth" era, language lovers are called on to examine the concept of truth and of lies. Emily Dickinson's famous poem says, Tell all the truth, but tell it slant. What do you say?
Dangerously Poetic Press and the Byron Writers Festival are once again co-sponsoring a national poetry prize to be awarded at the 2017 Byron Writers Festival on Saturday, 5/8/ 2017(at an off-site venue-Lone Goat Gallery.)
Poets are invited to write up to 40 lines on the theme-
Truth and Lies
First Prize : $500, 3 day pass to the 2017 Byron Writers Festival, publication in the northerly magazine and the DPP website, and publication in Dangerously Poetic's upcoming anthology (projected launch date 5/2018), a free copy of the anthology and an opportunity to read the poem at an offsite Festival event.
Second Prize : $ 100, 1 day pass (Sunday) to 2017 Byron Writers Festival, publication in the northerly and in Dangerously Poetic's upcoming anthology (projected launch date 5/2018), a free copy of the anthology and an opportunity to read the poem at an offsite Festival event.
Download the entry form on www.dangerouslypoetic.com homepage. You can pay with paypal and enter online. Please spread the word to your poet friends.
BREAKING NEWS! Our judge will be Heather Taylor Johnson.
She is the author of four books of poetry; Meanwhile, the Oak is her latest. Heather is the editor of Shaping the Fractured Self: Poetry of Chronic Illness and Pain, was the poetry co-editor of Wet Ink Magazine for its six-year stint, and is currently the poetry editor of the academic journal Transnational Literature.
March 5, 2017 |
Uncategorized
|
Comments Off

on Hope and belonging- a resounding success!
Both hope for humanity and the joy of belonging to this creative, caring North Coast community were kindled at our benefit event last Saturday.   Dangerously Poetic's Hope and Belonging, benefit for Ballina Region for Refugees on the fourth of March was an astounding success. A small army of volunteers decorated and set up St. Martin's hall, while volunteers from BR4R cooked and served dinners and desserts.  Over one hundred people attended the event and we raised a combined total of $2641 !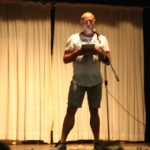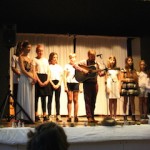 Nourished by original music, poetry and good food, this was a celebration of community cooperation and care for the welfare of the refugees.  From the children of the Byron Shire Youth Choir, to talented musicians, Chris Mallory and Cass Curran to the poets and actors who shared moving words, this was a beautiful co-creation. Thanks to Nathalie Verdejo for her artistic installation using her sculptures and nests loaned to us by Gay Bilson and to the committee of Dangerously Poetic that does all the work behind the scenes.
We are a lucky country. Surely, we can extend some compassion for those who are desperate for a safe home.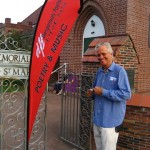 August 8, 2016 |
Uncategorized
|
Comments Off

on And the Winners are….
Our event at the 2016 Byron Writers Festival was well-attended despite the weather and we were treated to music by Kim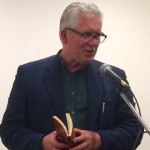 Banffy and a twenty minute reading by Anthony Lawrence, author of 16 poetry collections.  Anthony generously agreed to be the judge of the Dangerously Poetic Byron Writers Festival Poetry Prize which attracted 111 entries from every state and territory.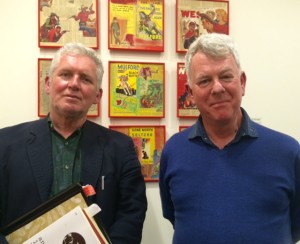 Anthony presented the second prize to Gail Willems of Perth who was unable to attend. About the poem, he said,  'Map Reading' is a curious reading of topography and emotion. A clever poem whose lines and line-breaks define its rhythm without formal punctuation, it suggests the hidden spaces and places in our lives where imagination is the only true compass.
photos of Anthony Lawrence and Mark Roberts by Vivien Royston
The first prize of $500 and a 3 day pass to the festival went to Mark Roberts of Sydney.
Anthony's comments were as follows: 'Perfume' moves like frames in a sepia-tone, grainy film. Its story suggests intrigue, death, rural myth or local history, in a time of war.
First and third person points of view combine in clipped, lyrical stanzas to create a miniature novel in which mystery and allusiveness are palpable.
Read these poems here!
First Prize- Mark Roberts
perfume
                                                she heard him
                                                an instant before
                                               the scarf pulled tight
                                                against her throat
the train to lithgow
settles into a metal song
reassurance of steel on steel
                                                her arm  swung around smashing
                                                the perfume bottle to the floor
last night I smelt a ghost
sweet & alluring
flowers, orange
a suggestion of earthiness
    wartime
                                                he will be shipped out
                                                before
                                               they find the body
a ripple of iciness
flowing up the bed
my eyes closed
but awake
colder now
than a bathurst winter
left behind in the pub
next to the station
waiting
2nd  Prize  in Byron Bay Writers Festival- Gail Willems
MAP READING
he tore up the map
I watched it slide behind lost eyes
full stopping roads in his head
he hums in my hands
defies all of my abilities to orchestrate a wholeness
we sit in a dead end
the edges of names wait for him to navigate his own map
take us home
Someone's going to look    see the crawling space
bleeding at the edges of memory
x-ray spaces where we can erect a picture board
a bulletin board    I'll post faces and places
where you wandered off the track
directions    signposted at the edges
crawl closer create a nothing
expand  exponentially
look for the hum in the spaces    it will be me
March 9, 2016 |
Uncategorized
|
Comments Off

on Change and Connections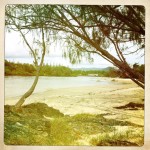 Despite these rapidly changing times, Dangerously Poetic is continuing its long-held mission to publish and promote local poetry and raise poetry consciousness in our community in 2016.  Editors, Laura and Bev are busy putting the final touches on our latest anthology, Always the River, poetry about change from Byron Bay and beyond which features the work of 19 poets. Click here for details about a May 13 th launch.
We are also excited to announce the 2016 Dangerously Poetic Byron Bay Writers Festival Poetry Prize ! This national poetry prize will be awarded at the Byron Bay Writers Festival on Saturday, 6 August at an off-site venue, The Lone Goat Gallery, Byron Bay.
Poets are invited to write up to 40 lines on the theme- Connections.
Judge: Anthony Lawrence
First Prize : $500, a 3 day pass to the Byron Bay Writers Festival 2016, publication in northerly, free collection of 5 Dangerously Poetic publications and an opportunity to read the poem at an offsite Festival event.
Second Prize : $100, 1 day pass (Sunday) to Byron Bay Writers Festival 2015, collection of 5 DP books and an opportunity to read poem at an offsite Festival event.     Deadline for entries- 10th of May.
August 10, 2015 |
Uncategorized
|
Comments Off

on And the winners are….
On Saturday, 8th of August, the Dangerously Poetic Byron Bay Writers Festival Poetry prize was awarded.  One hundred and seventy eight poems were submitted on the theme of Change by one hundred and eleven poets from every state in Australia. A warm crowd enjoyed the opening didgeridoo performance by Julius Bertock. The judge of our competition, Krissy Kneen read from her new collection, Eating My Grandmother, a grief cycle published by QUP, a Thomas Shapcott award winner.

Below is Krissy Kneen's Judge's Report which includes the winners:
I was bookselling at Mary Ryan's in Brisbane 20 years ago when poetry dropped off the lists of most of the major publishing houses. The bookshop no longer ordered collections of poetry and we replaced the poetry section with gift books, puzzles and soduku. I remember feeling sad and uneasy about this.  I didn't read a lot of poetry at the time. I was a fan of Adrienne Rich, Sylvia Plath and Michael Ondaatje's poetry but I didn't regularly buy collections of poems. Still I felt an overwhelming sadness clearing the poetry off the shelves to return to the publishers. I felt the necessity of poetry even though I was guilty of not supporting the form and putting my money where my mouth was.

I was hoping to become a novelist and when people commented that my prose was very poetic it was often said as if it was something I must overcome. My work was too poetic. It made a reader work too hard. But having to work hard is exactly what makes the reading of poetry so wonderful.

I have only very recently made that mental shift to thinking of myself as a poet. I became a poet accidentally, falling into poetry by circumstance rather than by design. The form of poetry chose me when I wrote my collection, Eating my Grandmother and since writing it I have begun to read poetry voraciously. I realise now that equating poetry with hard work was right and true. Poetry does make a reader work harder than so many other forms of writing. It is impossible to be a passive reader of poetry. Reading poetry is a conversation between the writer and the reader. You are an active participant on both sides of the poetic fence. And that is a very good thing.

When I was asked to judge this poetry competition I actively engaged with each of the 100 poems that were longlisted from the even larger pool of submissions. It was a very physical engagement. Every spare centimetre of my floor spoke poetry back to me. I conversed with those 100 poems and about thirty of them demanded a much longer conversation.

It was very difficult to choose the final winners. Ultimately I had to listen to my heart. The judging was blind. I could not be swayed by the reputation of the poets themselves. The conversation was between me as a reader and the poem on the page. Reading back over the winning poems again today, they still touch me at an emotional level and engage my mind in a conversation that has not ended. That is the wonderful thing about good poetry. You can read the same poems again and again at various times in your life and you will still have so much to say to each other.

This is why it is so tragic that most of the major publishers cut their poetry lists so many years ago, and this is why it is so important that organisations like  Dangerously Poetic Press still provide a forum for readers and poets to meet and chat for the length of a poem.

Congratulations to the winner of the first prize, Gill Goater, for her poem "Gifts from my Father".

Congratulations also to Francis Olive who won second prize for "The Change" and who was also highly commended for "The Butterfly".
May 4, 2015 |
Uncategorized
|
Comments Off

on And the times, they are a changing…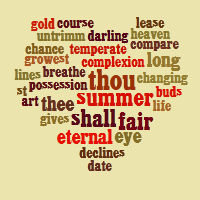 Advertisers exhort us to change our lives while the speed of technological, even political change is breathtaking. I used to ruminate about my grandparents lives, thinking that never before in history had people experienced so much change in one lifetime. Born in the 1890's, they witnessed the first automobiles, electricity, radio, film, TV, telephones, not to mention two world wars. But now I  look at my grandson, born in the 1990's who watched the internet grow, Google and all the attendant changes in his brief lifetime.
There are personal changes, global changes and of course, climate change. For me, 2015 has been a year of deliberate change. When in doubt about doing something, I am choosing the opposite of what I usually do.
Change is the broad topic we chose for the Dangerously Poetic Byron Bay Writers festival poetry prize.  We invite poets to refresh our imagery, ideas and language in response to it. The deadline is coming soon. 15th May.
Looking forward to hearing the winning poems.
Good Luck!
Here is a poem by Bev Sweeney from her recent collection, Pirouettes & Prayer on the theme.
Mullumbimby Makeover
White stockings,
hook shots and foot faults,
she said Yes
to lawn bowls,
cups of tea,
the gardening club,
an exercise class.
We couldn't believe it
when Mum said Yes
to the big shift.
They're different in the country
she said,
In the street they smile
say hello
even the young ones.
She said Yes
to her first solo trip,
a bus tour heading West,
ancient riverbeds,
sunsets flooding giant skies.
Yes to the shudder
of the catamaran
as it rode the Indian Ocean.
After her funeral
she reappears in my dreams –
pith helmet over sweaty brow
hacking through the  jungle
rugged up on Everest
binoculars in hand
at the window of a spaceship
shooting happy snaps of the stars.